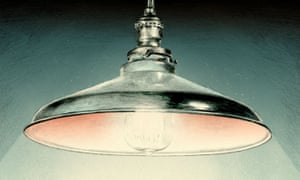 Could you tell truth from lies if someone's freedom depended on it? You might hope so, but your odds aren't much better than a coin flip. Humans simply aren't great lie detectors, which makes the very premise of interrogating murder suspects complicated – even for the experts.

There's no easy rule for telling a stressed-out innocent person from a criminal who's nervously trying to trick you, explains Detective Tim Marcia of the Los Angeles Police Department's robbery-homicide division. So he listens to suspects in the interrogation room, then goes out to begin the real work. "The [interrogation] is the icing on the cake," says Marcia. "Don't base your case solely on what the suspect says."
When interrogations go wrong
In the US, many interrogations – the questioning period after fact-finding interviews – contain elements of the Reid technique, an accusatory method that relies on signals like anxious body language to assess lying. But for more than 40 years, research has poked holes in the method. Experts like Saul Kassin, distinguished professor of psychology at John Jay College of Criminal Justice, argue the Reid technique can increase the risk of false confessions, especially among young suspects or those with mental health issues. "Their method of interrogation is a guilt-presumptive process," Kassin says.
While confessions hold up well in court, they may not always be true. Among individuals exonerated by DNA evidence since 1989, 31% of people had been wrongfully convicted in trials involving false confessions or incriminating statements, the Innocence Project reports. That number spikes to 63% when considering those convicted of murder.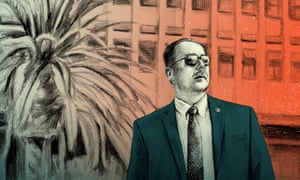 "As the stakes go up, you would think it would be harder to get someone to confess – to a murder rather than a lesser crime – and yet as the stakes go up, the rates go up," says Kassin, explaining how police will put seasoned interrogators on higher profile crimes, increasing the odds of gaining confessions. His research also shows jurors trust confessions more than other evidence, even if the confession was coerced or defendants later recanted.
Kassin supports recording videos of interrogations as a way to give juries a fuller picture, like whether a questioner lied to a suspect or witness, or implied that a confession would bring leniency. The Innocence Project notes 1,000 US police jurisdictions voluntarily film interrogations; the LAPD can record video and audio in the station, and detectives keep digital audio recorders for the field. "As soon as [police] lie about the evidence, that has a way of disorienting a suspect and trapping him into a false confession," Kassin notes.
A new line of questioning
"I couldn't imagine going to bed at night, maliciously knowing that I overlooked something and somebody's in prison because of me," Marcia says. "No way."
The LAPD detective relies on elements of the High-Value Detainee Interrogation Group (Hig) method, a noncoercive technique developed to question suspected terrorists.
When facing off with a suspect, Marcia uses "Ted", or "tell, explain, describe". It's a way of encouraging someone to tell a story in a narrative form. Then he'll have the suspect repeat the story to see if he or she gets lost in the details. Marcia also separates suspects from their alleged crimes and shows them respect – something he learned in his days as a street cop. "My whole thing is, you can be a murderer, you can be a rapist, you could be whatever, but I'm not here to judge you," he says. "Right now, we're just gonna sit down and we're gonna rap."
In recent years, journalist-style, fact-finding interrogations have gained favor with reform advocates. After a slew of false confessions, the UK introduced the Peace method, which is more open-ended than the interrogation phase of the Reid method and doesn't allow officers to lie to suspects. "I think Peace is an ideal reform, but a more realistic short-term goal, at the very least, is to make sure police are required to record interrogations," Kassin says.
Facing off with murder suspects
When confronting the most troubling individuals – those who are smart, sadistic and arrogant – Marcia uses these characteristics against them. "They come in the room already judging you and thinking they're smarter," he says. "So the first thing that I need to do is figure out, 'how stupid do I sound right now, in your mind?' And then I'll dumb it down even a little bit further." Marcia lets suspects talk and talk, then strategically reveals what he actually knows.
Marcia imagines that teen murder victim Kari Lenander's killer is sadistic, with "a lot of demons". Highly controlling. Very intelligent, possibly. Not the easiest suspect to crack. "The professional side of me is why I want to sit in front of him, to see if I can do it," Marcia explains.
The detective says if he identified Kari's murderer today, he'd still take his time, honing his interview persona, possibly holding a mock interrogation, orchestrating the ideal line of questioning to find the answers he's wanted since 2002, when the cold case from 1980 dropped into his lap. "I would take as long as it needed to get ready for that [interrogation]," says Marcia. "I'm going to be so damn prepared."
Disclosure: Detective Tim Marcia consults for Bosch, the Amazon Original Series. Stream the new season of Bosch on Amazon Prime Video on 11 March.
This content is paid for by Bosch
This article was amended 15 March to add more information about the Reid technique.